Capture device IDs, then advertise directly to your customers.
PickPocket™ streamlines and simplifies digital marketing by taking your ads straight to your customers. Drop digital nets around places you're interested in to capture the unique device ID of every visitor's mobile device.
Once PickPocket™ has a device's ID, it can send ads directly to that device and the customer holding it. This means you're free from:
Agonizing over which websites to advertise on
Hoping that customers open a specific app so they see your ads
Gambling on which keywords will bring in search traffic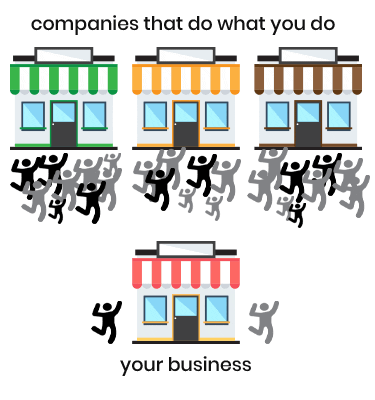 PickPocket™ ads show up on your customers' phones, tablets and other mobile devices, on the apps and websites they use every day.
Long story short: Advertise directly to people who are already active in your market by targeting their mobile devices. Simple, easy, and effective.
Create a profile for your business.
Choose your campaign type, enter the run time and budget, and upload your ad creative*.
Save, submit, and watch the results roll in!
Everything you need to engage your perfect audience.